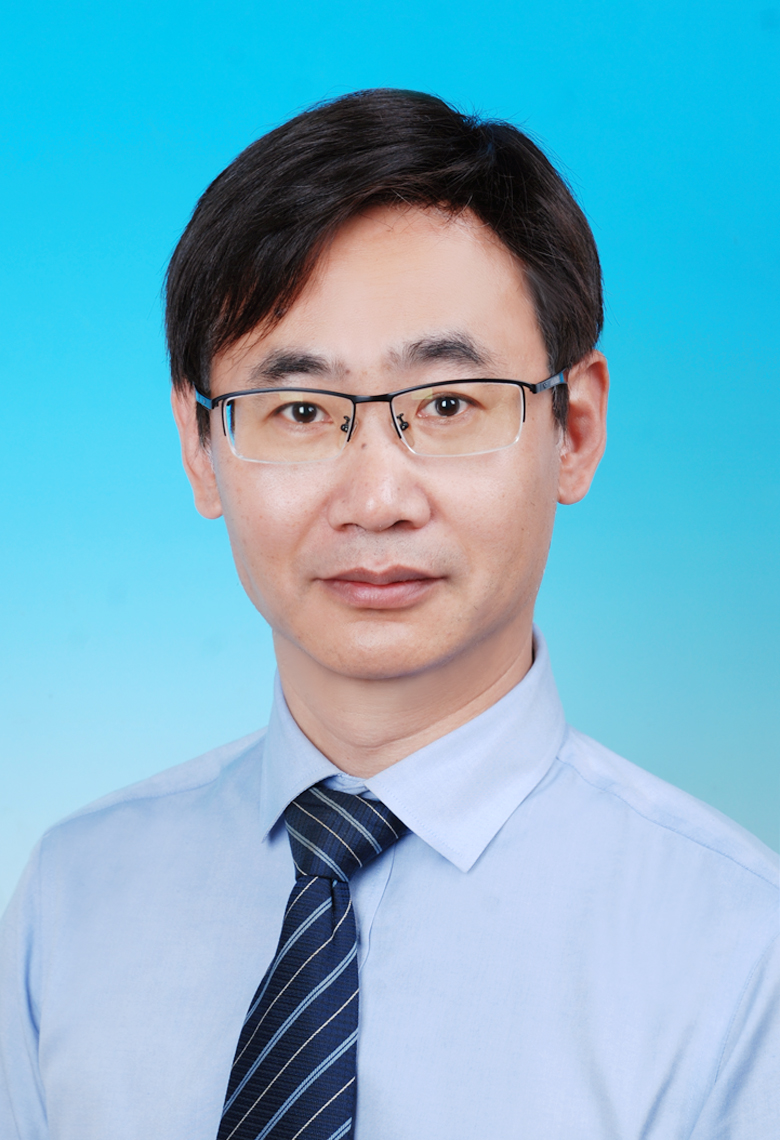 邢彦军,博士。化学化工与生物工程学院基础化学部主任,基础化学实验中心(上海市基础化学实验教学示范中心)主任,学院教授委员会委员。化学化工与生物工程学院无机化学学科教授、博士生导师。中国化学会会员,上海市化学化工学会会员。民盟盟员,民盟东华大学基层委员会副主委。主持1项上海市科委重点科技攻关项目和1项上海市自然科学基金。
研究方向
纳米技术在功能纺织品上的应用研究;无机/有机杂化材料的制备和应用研究。
荣誉及获奖情况
1.2019年东华大学优秀教书育人奖
2.2017年第十一届上海市大学生化学实验竞赛优秀指导教师
3.2011年桑麻奖教金
4.2012年东华大学第十二届"我心目中的好老师"
5.2012年教师风尚奖之"无私奉献奖"
6.2015年教师风尚奖之"真情关爱奖"
近几年承担的科研项目
1.基于水玻璃的溶胶-凝胶法纤维素织物耐久超疏水整理,2010年度上海市自然科学基金,项目编号10ZR1400500,10万元。
2.新生物医用材料的制备和应用研究,上海市科委重点科技攻关项目,项目编号044319213,40万元。
3.耐久超疏水表面的制备、表征及机理研究,东华大学中央高校基本科研业务费专项资金项目,6万元,负责人。
4.食品安全国家标准 食品接触用涂料及涂层,上海出入境检验检疫局工业品与原材料检测技术中心,2019.1-2020.12。
近几年承担的教改项目
1.工程化学基础校级公共课程建设,东华大学,2011.9-2013.7
2.无机化学,东华大学易班建设,东华大学,2014-2016
3.无机化学,东华大学核心课程建设,东华大学,2017-2018
4.无机化学,东华大学课程思政建设,东华大学,2017-2018
5.基础化学实验中心网站建设,东华大学,2018-2019
6.无机化学,东华大学优质在线课程建设,东华大学,2018-2020
7.无机化学,本科重点教改项目,东华大学,2019-2021
8.无机化学实验,东华大学优质在线课程建设,东华大学,2020-2022
近几年发表的论著作
发表文章
1.Cuicui Hu, Xiaoxia Hu, Rong Li, Yanjun Xing*, MOF derived ZnO/C nanocomposite with enhanced adsorption capacity and photocatalytic performance under sunlight, J. Hazard. Mater., 2020,385,121599.
2.Nan ZHANG, Huanhuan ZHANG, Rong LI, Yanjun XING, Preparation and Adsorption Properties of Citrate-Crosslinked Chitosan Salt Microspheres by Microwave Assisted Method, Inter. J.Bio. Macromol., 2020, 152, 1146–1156.
3.Xiaoxia Hu, Rong Li, Yanjun Xing, Preparation and Microwave absorption properties of coil-like MZr(PO4)24H2O (M=Co2+, Ni2+ and Cu2+) microspheres, J. Supercond. Nov. Magn., (2019). 10.1007/s10948-019-05230-5
4.Cuicui Hu, Huanhuan Zhang, Yanjun Xing, Alkylamine-mediated synthesis and photocatalytic properties of ZnO, Frontiers of Materials Science, 2019,13: 33-42.
5.Cuicui Hu, Lu Lu, Yanjie Zhu, Rong Li, Yanjun Xing, Morphological controlled preparation and photocatalytic activity of zinc oxide, Materials Chemistry and Physics, 2018, 217, 182-191.
6.Lu Lu, Cuicui Hu, Yanjie Zhu, Huanhuan Zhang, Rong Li, Yanjun Xing, Multi-functional finishing of cotton fabrics by water-based layer-by-layer assembly of metal-organic framework, Cellulose, 2018, 25(7), 4223-4238.
7.Qiuyan Gan, Shi W, Yanjun Xing and Yu Hou, A polyoxoniobate/g-C3N4 nanoporous material with high adsorption capacity of methylene blue from aqueous solution. Frontiers in Chemistry, 2018, 6: 7.
8.Panpan Wu, Xiaoqin Dai, Ke Chen, Rong Li, Yanjun Xing, Fabrication of regenerated wool keratin/polycaprolactone nanofiber membranes for cell culture, International Journal of Biological Macromolecules, 2018, 114, 1168-1173.
9.Xiaoxia Hu, Rong Li, Shuyu Zhao, Yan-Jun Xing, Microwave-assisted preparation of flower-like cobalt phosphate and its application as a new heterogeneous Fenton-like catalyst, Applied Surface Science, 2017, 396, 1393–1402.
10.Caiyun Zhang, Huanhuan Zhang, Rong Li, Yanjun Xing, Morphology and adsorption properties of chitosan sulfate salt microspheres prepared by a microwave-assisted method, RSC Advance, 2017,7, 48189-48198.
11.Tingting Li, Lei Xu, Yanjun Xing, Bo Xu, High-Throughput Synthetic Chemistry Enabled by Organic Solvent Disintegrating Tablet, Chemistry-An Asian Journal, 2017, 12(2), 190-193.
12.Wei Su, Rong Li, Yan-Jun Xing, Preparation and characterization of hollow carambola-shaped silver sulfide microspheres using a microwave-assisted template-free method, Chinese Chemical Letters, 2016, 27(3), 451-453.
13.Yuting Liu, Rong Li, Yanjun Xing, Synthesis of Novel Hydroxyl-Functionalized Ionic Liquids and Application in Knoevenagel Condensation, Chinese Journal of Organic Chemistry, 2015, 35(7): 1520-1525.
14.Yu-Ting Liu, Yan-An Chen, Yan-Jun Xing, Synthesis and characterization of novel ternary deep eutectic solvents, Chinese Chemical Letters, 2014, 25(1), 104-106.
15.Chengyu Pan, Li Shen, Songmin Shang, Yanjun Xing, Preparation of Superhydrophobic and UV Blocking Cotton Fabric via Sol-Gel Method and Self-assembly, Appl. Surf. Sci., 2012, 259, 110-117.
16.Yingying Du, Qianlan Chen, Li Shen, Yanjun Xing, Jinjin Dai, Synthesis and Application of Long-chain Alkyl Quaternary Ammonium Functionalized Hyperbranched Polyester, J. Appl. Polym. Sci., 2011, 121(5), 2927–2935.
17.Wenqi Huang, Yanjun Xing, Yunyi Yu, Song-min Shang, Jinjin Dai, Enhanced Washing Durability of Hydrophobic Coating on Cellulose Fabric Using Polycarboxylic Acids, Applied Surface Science, 2011, 257(9), 4443.
18.Jinyun Liu, Wenqi Huang, Yanjun Xing, Rong Li, Jinjin Dai, Preparation of Durable Superhydrophobic Surface by Sol-gel Method with Water Glass and Citric Acid, J. Sol-Gel Sci. Techn., 2011, 58, 18-23.
19.Wenqi Huang, Yang Song, Yanjun Xing, Jinjin Dai, Durable Hydrophobic Cellulose Fabric Finishing Using Polycarboxylic Acids and Mixed Organosilanes, Ind. Eng. Chem. Res., 2010, 49 (19), 9135–9142.
20.Song-min Shang, Zhengxiong Li, Yanjun Xing*, John H. Xin, Xiao-ming Tao, Preparation of durable hydrophobic cellulose fabric from water glass and mixed organosilanes, Applied Surface Science, 2010, 257(5), 1495–1499.
21.Feng-yan Li, Yanjun Xing*, Xin Ding, A study of silica xerogel coating on the surface of natural and synthetic fabric substrates,Surface and Coating Technology, 2008, 202(19), 4721-4727.
22.Zhengxiong Li, Yanjun Xing*, Jinjin Dai, Superhydrophobic surfaces prepared from water glass and non-fluorinated alkylsilane on cotton substrates, Appl. Surf. Sci., 2008, 254(7), 2131-2135.
23.Yanjun Xing*, Xiaojun Yang, Jinjin Dai, Antimicrobial Finishing of Cotton Textile Based on Water Glass by Sol-gel Method, J. Sol-gel Sci. Techn., 2007, 43(2), 187-192.
24.Feng-Yan Li, Yanjun Xing*, Xin Ding, Immobilization of papain on cotton fabric by sol-gel method, Enzyme Microb. Tech., 2007, 40(7), 1692-1697.
25.Yanjun Xing*, Xin Ding,UV Photo-stabilization of Tetrabutyl Titanate for Aramid Fibers via Sol-Gel Surface Modification,J. Appl. Polym. Sci., 2007, 103(5), 3113-3119.
26.Yanjun Xing, Yanjia Wang, Synthesis and Conformation of New Azo- functionalized Calix[4]arenes, Chin. J. Chem.,2006,24(9):1209-1213.
27.Yanjun Xing,Zhixian Zhou, Chenxia Du and Yangjie Wu,A New Class Potassium-Selective Calix[4]arenes in Cone Conformation, Supramole.Chem. 2006, 18(1), 47-54.
教编著材
1.徐甲强,邢彦军,李向清 主编,工程化学,科学出版社,2013.1.
2.邢彦军,李向清,程知萱 主编,工程化学学习指导,科学出版社,2013.2.
3.包新华,邢彦军,李向清 主编,无机化学实验,科学出版社,2013.3.
4.徐甲强,康诗钊,邢彦军,安保礼,主编,无机化学,科学出版社, 2014.8.
主要学术兼职
1.第三届中国化工学会无机酸碱盐专业委员会无机化工领域学术带头人
2.第五届中国化工学会无机酸碱盐专业委员会无机化工领域学术带头人
国际交流与合作
2008年9月至2009年2月 -- 香港理工大学、科研交流合作
其他信息
主讲课程:无机化学、无机化学实验、工程化学基础、另眼看化学
联系方式
EMAIL:yjxing@dhu.edu.cn
联系地址:201620,上海市松江区人民北路2999号东华大学3号学院化工楼3065室